There's a huge range of glass available for insertion into fire rated windows, doors and curtain walling from a variety of manufacturers. To understand what you need, we've put together a handy guide to help you understand the different types of fire glass and how to ensure you have the right product for your requirements.
In terms of fire protection, product performance requirements typically range from E30 up to EI120 (see our article Fire testing, product performance and classification for further description of these), depending on building height and usage as determined by the fire strategy. As many applications for our products require the control of heat, the majority of our projects require EI glass.
Fire glass chemistry
There are two distinct methods to achieve heat control through glass and generally speaking, the greater the level of protection required, the thicker the glass will be.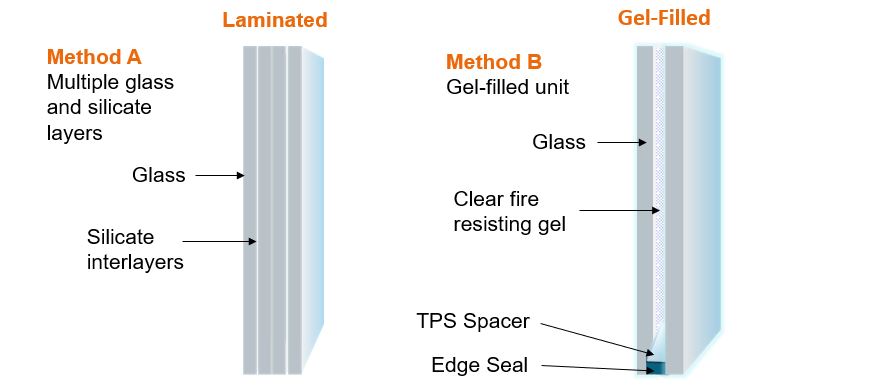 Image courtesy of Pyroguard UK
Laminated - the fire resistance of the glass is typically achieved through multiple panes of sandwiched with silicate interlayers to form a laminated glass.
Gel filled – two or more panes of toughened glass with a clear intumescent gel layer. Upon exposure to fire, the inner pane will break and the gel will swell and char.
Fire glass performance
whilst the ability to deliver fire protection is the primary function for this glass, the glazing systems perform additional functions that contribute to the performance of the building. It is possible to include a combination of counterpanes, coatings and films to satisfy many requirements of:
Energy performance – double and even triple glazed panes can offer excellent heat retention and solar control
Noise reduction – the make up of these units permits for excellent acoustic performance
Impact protection – where glass needs to be installed in critical locations or provide barrier loading, high levels of guarding can be achieved.
Obscurity and decoration – with options for digital printing, film application, decorative glass and even integral blinds, these glasses can deliver flexible options for privacy and highly creative design.
Security – it is even possible to offer anti-bandit and ballistic performance to these glasses.
Fire glass specification
It is important to remember that these glasses are designed primarily for fire protection and whilst a myriad of options exist, it is still only possible to utilise combinations where the performance has been assessed.
With many steel or timber installations, system characteristics are typically generic in their profiles and fixing methods, so if there is evidence with one system, it will be acceptable to use this in another system.
The complexity of fire rated aluminium systems means that acceptable size of use is specific to a particular glass make-up based on samples tested and potentially any over-run times.
For the majority of glass that we offer, these parameters are clearly defined within the glass manufacturers Certifire scope. For example you can see in this image that there are maximum sizes for a Pyroguard T-EI60/25-3 double glazed unit for use within a Reynaers CS 77 FP framed screen. The same glass in an Aluprof MB-78 EI screen will carry different size limitations.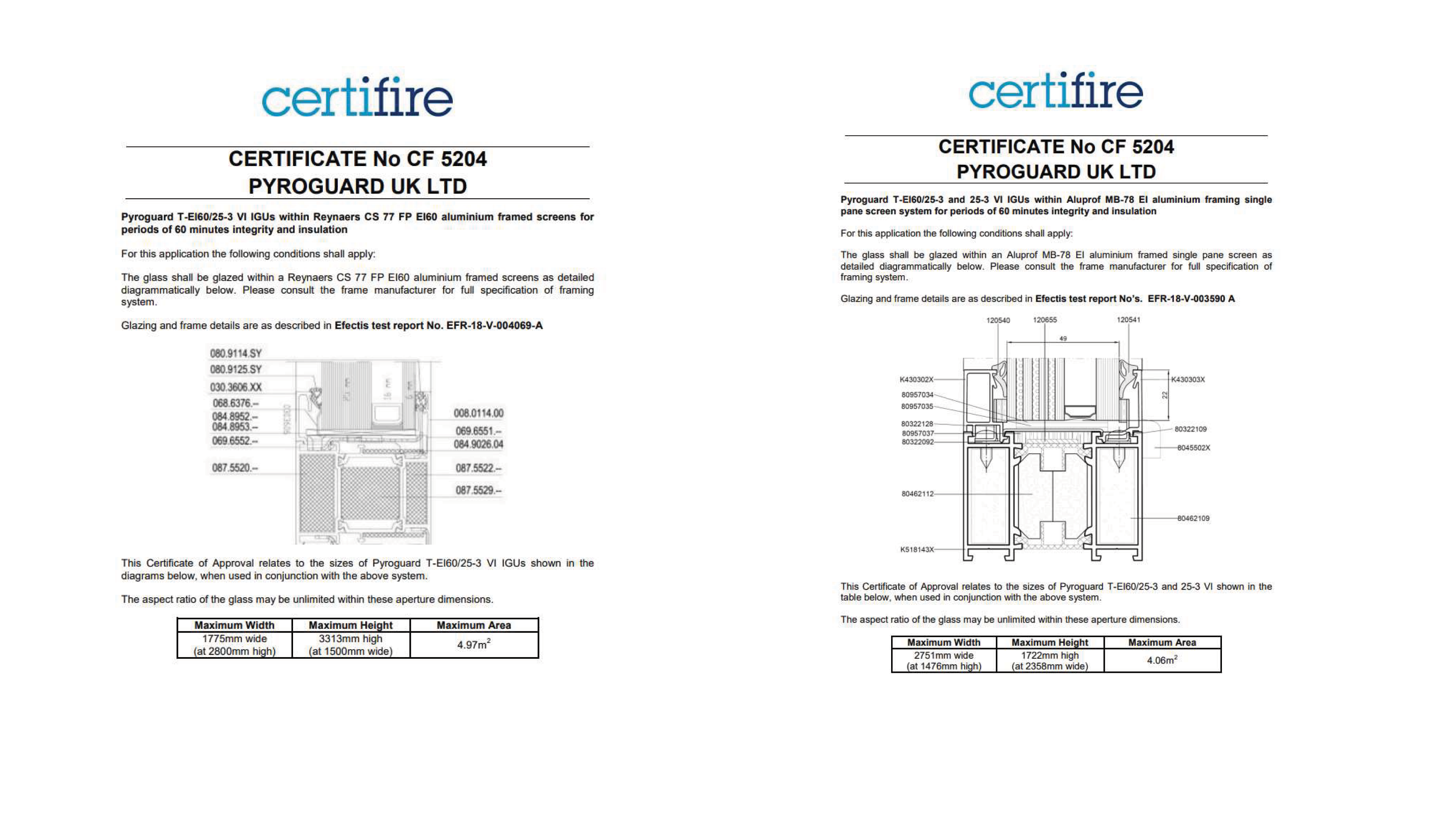 We work closely with multiple glass manufacturers to ensure the best possible solution for you project and our technical team are always on hand to advise on what can and (as importantly) what cannot be achieved.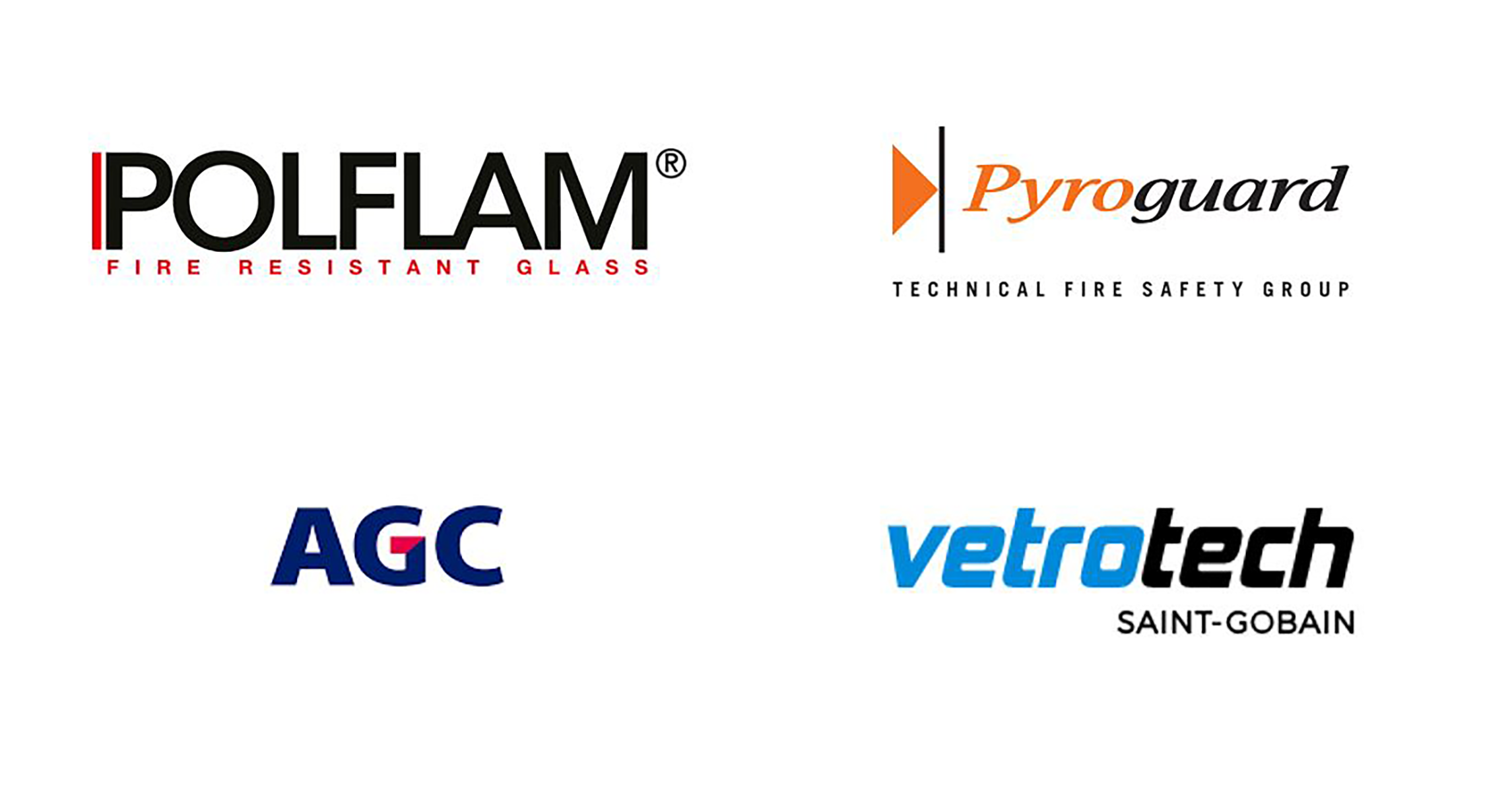 Share article