Fire rated opening windows are complex products as they offer many functions that contribute to the performance of a building. As well as providing natural light, they also provide ventilation, retain heat in the building, control noise, and provide privacy and security to name but a few. If you add into the mix a requirement to resist fire for an appropriate period, then the options change dramatically.
As the number of windows that need to resist fire accounts for less than 1% of the fenestration market, it seems reasonable that little is known to the wider market about the specific performance of these products. We have conversations on a daily basis to remind people that to successfully specify fire rated opening windows you need to start by determining the level of protection required.
To adequately resist the passage of fire, smoke, toxic gases and heat will require that such a product can not be open in the event of a fire situation. Would it be sensible to assume that at such a time an occupant can be reasonably expected to close a window? Absolutely not and for this reason, the Building Regulations do not permit this. As passive fire protection is 'built in' to the building, the majority of fire rated windows that we supply are fixed to ensure that they will always do their job.
However, there are situations where it would be reasonable to expect an openable element and these may be categorised as follows:
Where an alternative means of escape is required from a habitable space
Where no other access is available to the exterior of a 'managed' building for cleaning or maintenance purposes
Where it is not possible to exchange air in a room by alternative (typically mechanical) means
For the first two scenarios, the option has always existed to create an openable frame in a door profile to achieve these requirements, often referred to as a technical window. The main requirements here are that the product should be fitted with a self-closing device and requires a latched opening mechanism. Where the only requirement is for access to the exterior of the building, this should also feature a key locking device controlled by those responsible for the management of the building rather than all users to avoid misuse. We are keen to reinforce the point that these products should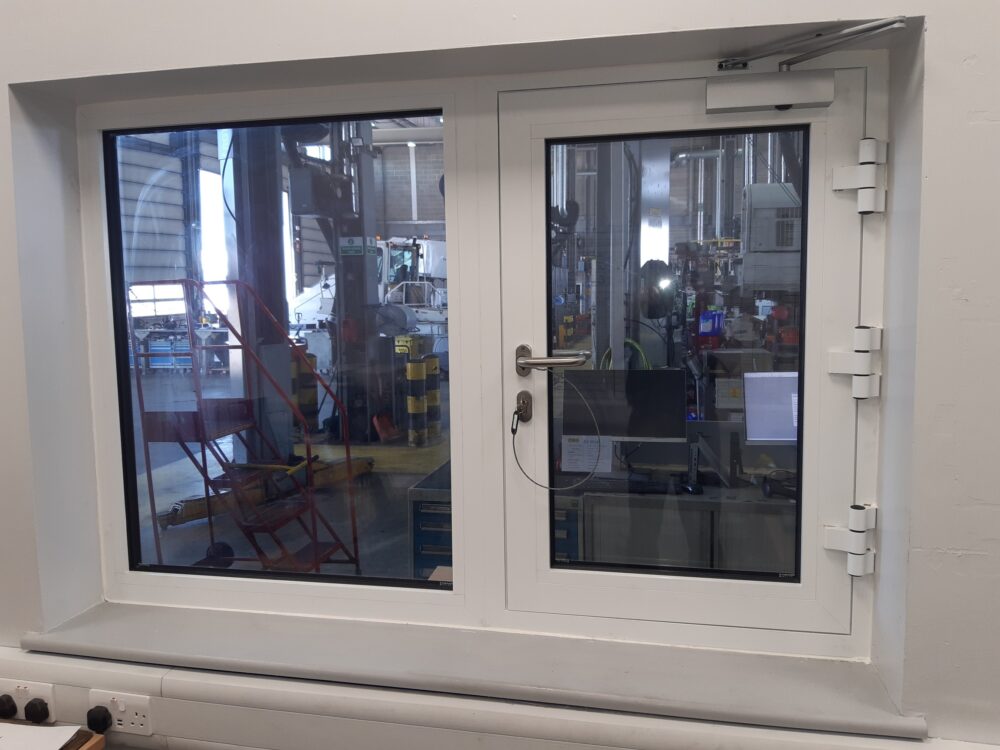 There are products entering the market which can be categorised as openable fire rated windows providing protection up to EI60 (please note that these are very different to smoke vents or AOVs). Whilst these can be normally open they must be fitted with a powered, chain driven activator connected to the fire alarm or local detector to ensure that they will move to a closed position in the event of a fire. So in theory, simple.
However, there's rather more to consider. The chain will only offer a limited opening of the window, so it would not meet the requirements for alternative means of escape. In additionally you will need to consider:
These products need to carry the CE/UKCA marking and fabricators will need to be
Connection of actuator to control panel which requires a permanent power supply with battery backup
Depending on building use, maybe additional requirements for beam detection (with associated ancillaries) or similar to ensure that nothing can become trapped in the opening area.
The window will need to be subject to 6 monthly service intervals.
If one of these conditions has been satisfied, it is then possible to consider u values, security rating and other requirements. Aluprof has developed a fire rated variant of their latest window and door system MB-86 EI which offers really up to date performance and we will start to install these (certification permitting) toward the end of 2022.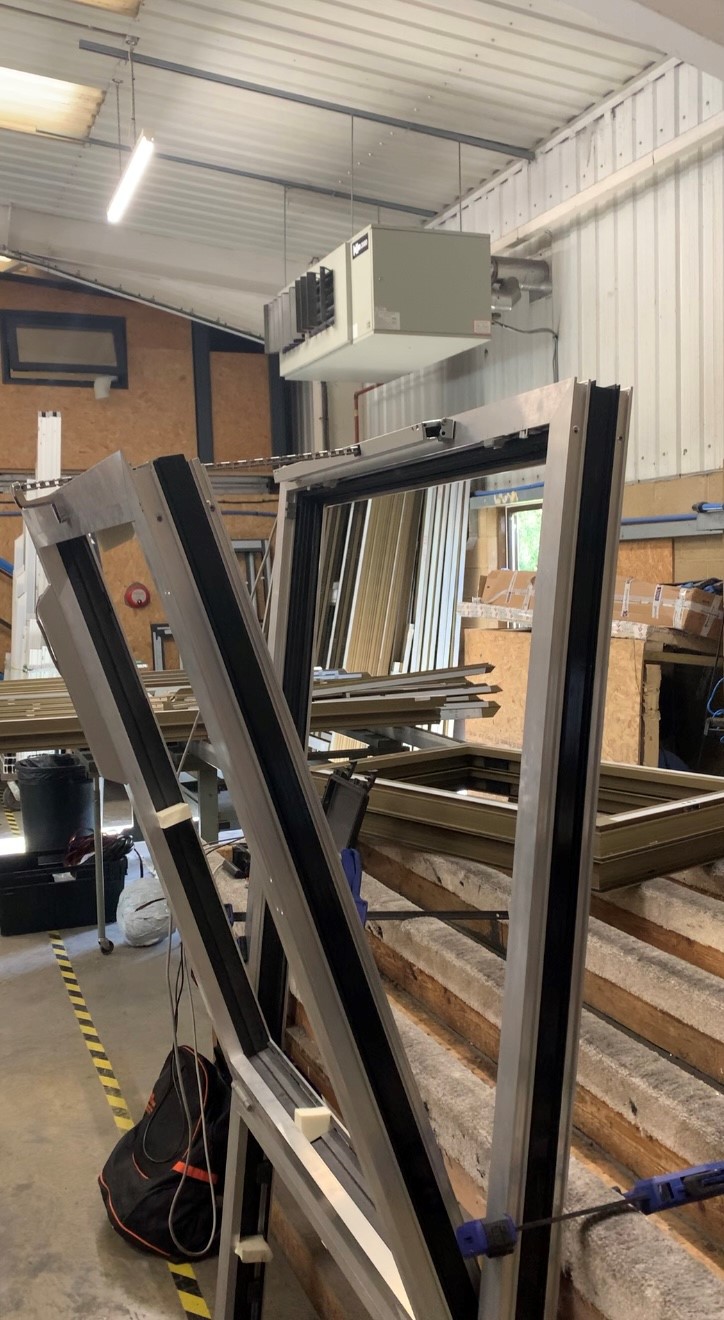 In summary, there are some great products on the market, but they are complex and require expert input to ensure correct specifications. Call us today to find out more.
Share article